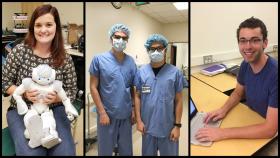 Luke Drnach and Katelyn Fry met through a first-of-its-kind traineeship in health care robotics offered by Georgia Tech and Emory University.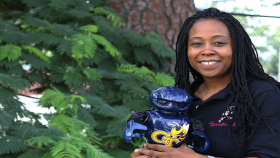 Georgia Tech and Emory faculty members are uniting to train the next generation of engineering students in healthcare robotics technologies, so they can better understand the changing needs of patients and their caregivers and healthcare providers.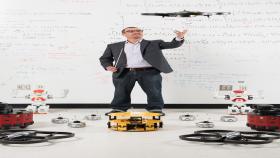 Robots are teaming up with humans to perform tasks in manufacturing, health care, national defense and other areas.