Yoganathan Named 2023 AAMI Foundation Award Winner
Ajit P. Yoganathan, Ph.D., Emeritus Regents' Professor and the Wallace H. Coulter Distinguished Faculty Chair, is the recipient of the Laufman-Greatbatch Award from the Association for the Advancement of Medical Instrumentation (AAMI).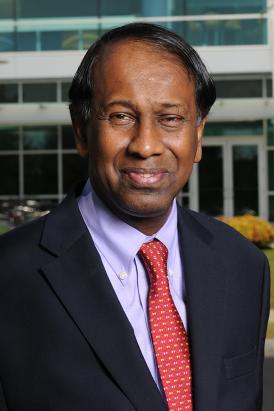 This prestigious recognition honors an individual who has made a unique and significant contribution to the advancement of healthcare technology and systems, service, patient care, or patient safety.
Yoganathan's work has been called 'foundational' for the development and evaluation of numerous cardiovascular devices. He also regularly works with medical device regulatory organizations and has influenced the development of industry-defining standards. 
The award committee specifically noted Yoganathan's work to study and evaluate more than two dozen prosthetic heart valve designs that have been implanted in the U.S. since 1975.
"I am truly honored by this award, since it recognizes my passion for impacting human lives and in ensuring safe cardiac devices for patients in need," Yoganathan said. "This is my research philosophy: from bench to bedside, and more recently bench to bassinet - in dealing with heart valve devices for pediatric patients."
Yoganathan will receive his award at the at the 2023 AAMI eXchange, June 16–19, in Long Beach, CA.
Read more in the AAMI's official press release.